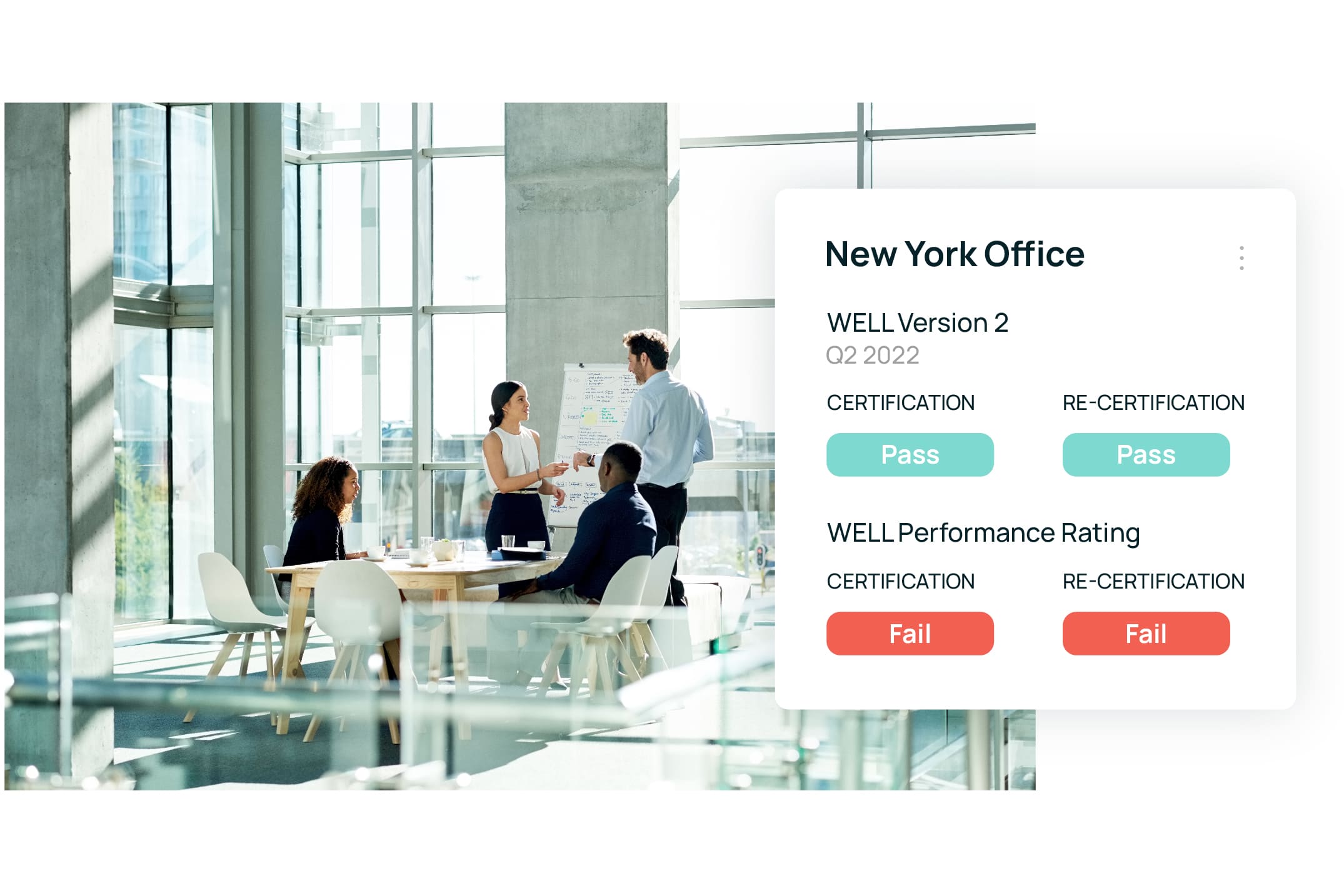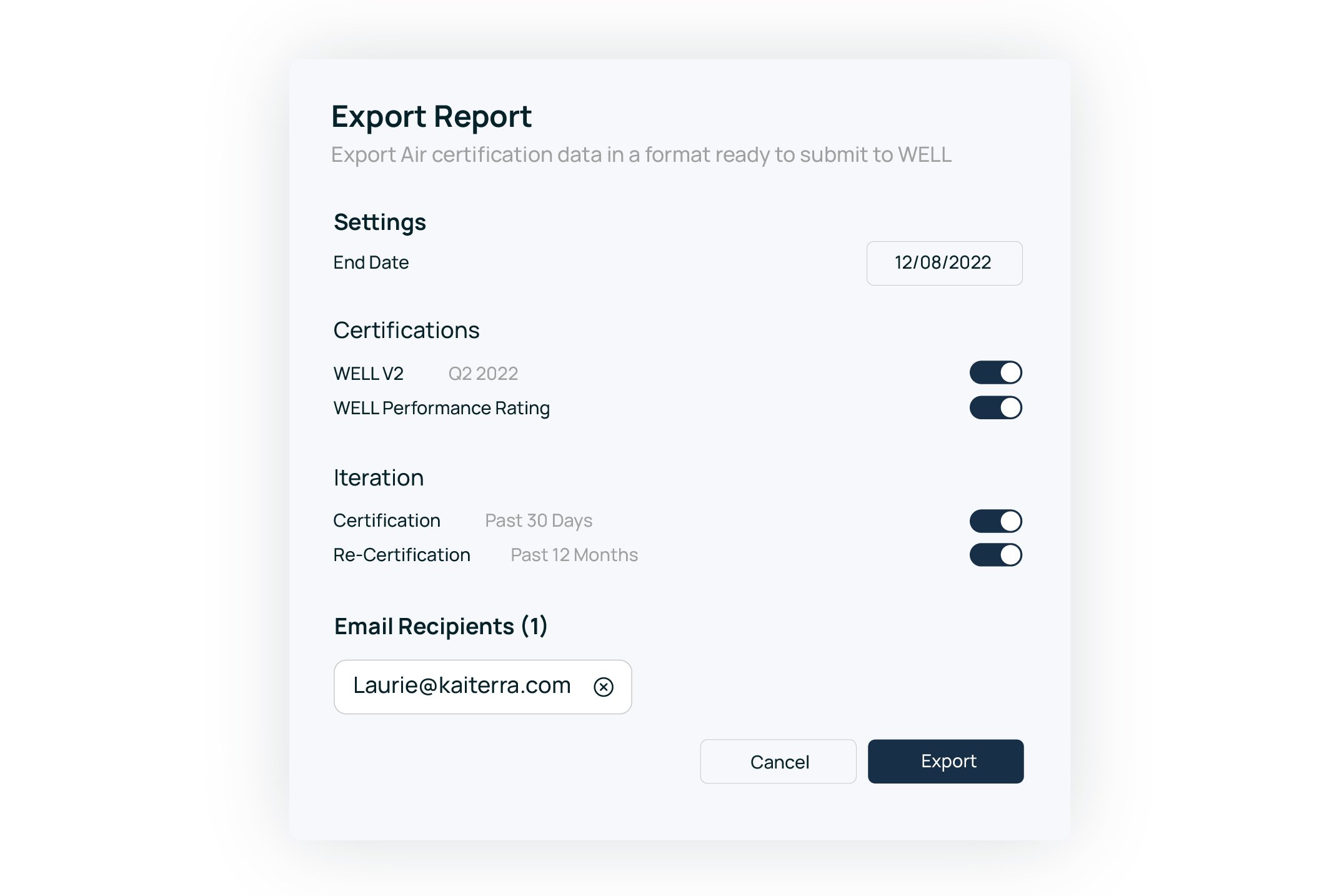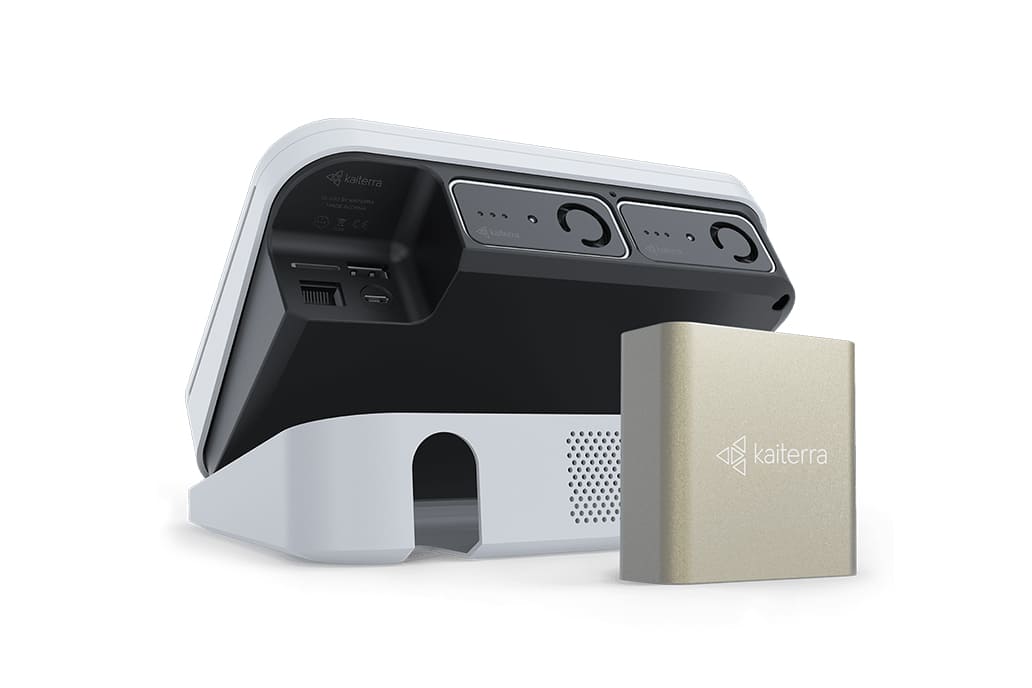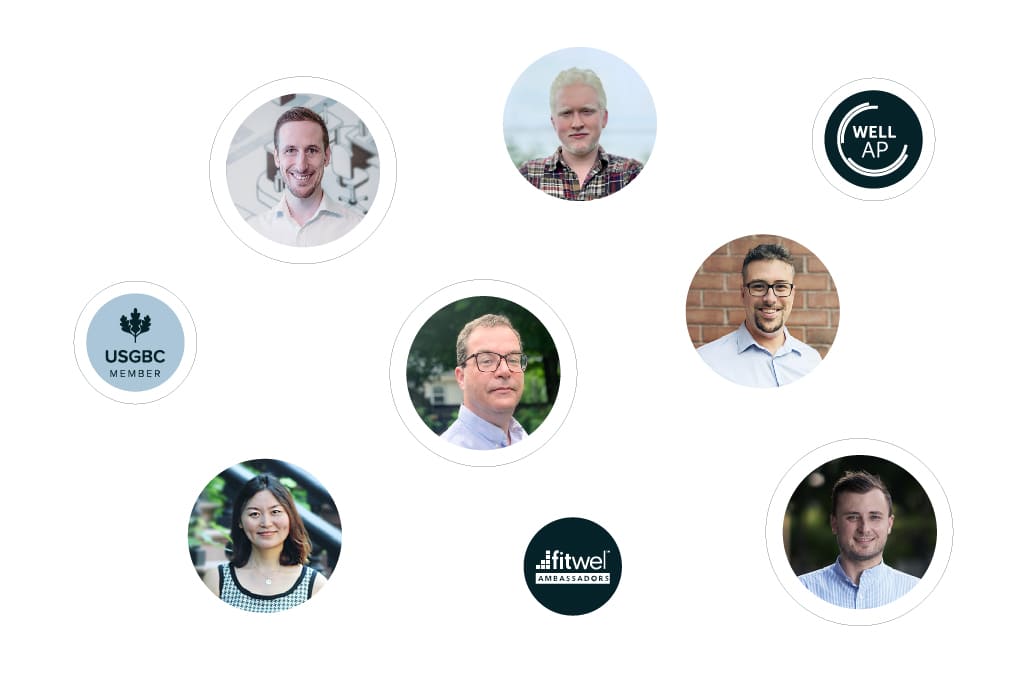 See real-time assessment.
Use the dashboard to clearly see your progress towards certification goals. Identify underperforming spaces and get them back on track.
Create reports with a click.
Quickly create reports for your certification and re-certification in formats recognized and accepted by the WELL, RESET, and LEED standards.
Annual renewal made easy.
Tired of recalibrate or replace sensors for your certification renewal? Kaiterra monitors use a modular design that allows you to quickly swap sensor modules and submit recalibration documents online.
Lean on our experts.
Our team at Kaiterra consists of many experts in the IAQ field and the healthy building space, including WELL Advisors, WELL APs, and RESET APs. Let us help you achieve your goal.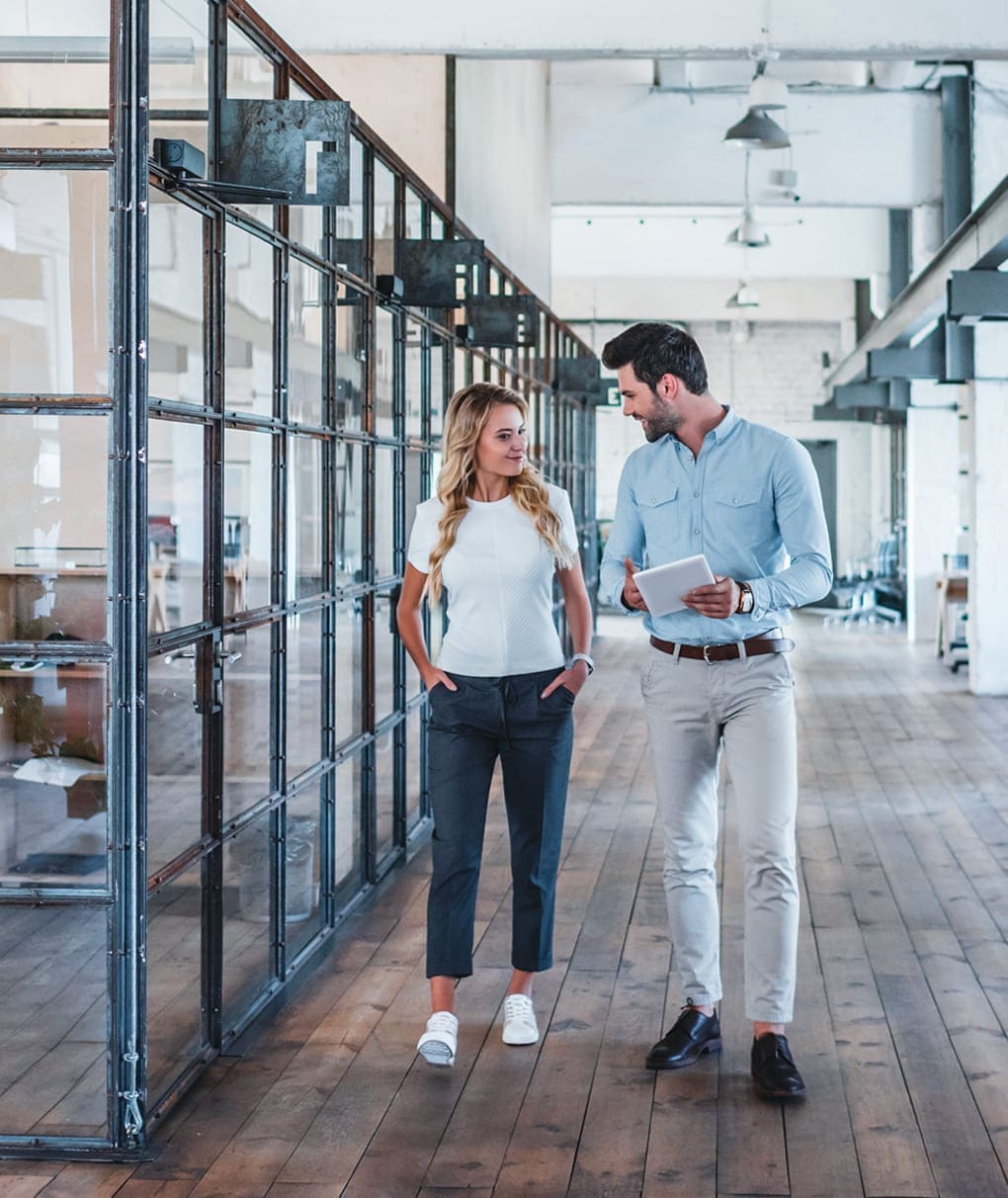 An Insider's Guide on the New WELL Performance Rating
Learn everything you need to know about the new WELL Performance Rating in this webinar with Eric Sun from International WELL Building Institute.
Gain insights on the updated requirements on indoor air quality, and how you can leverage the new pathways to earn the valuable certification.